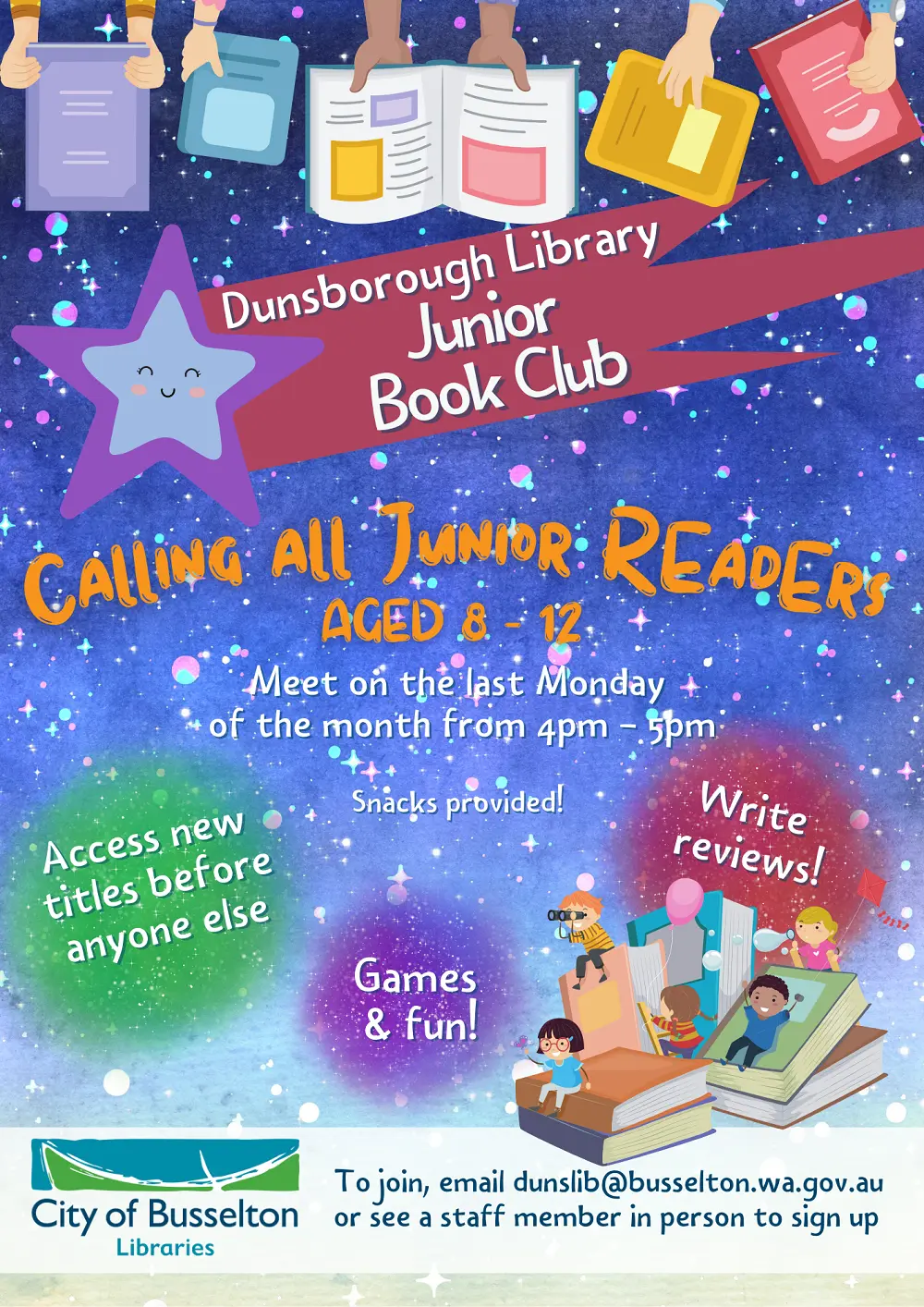 Calling junior readers aged 8-12!
The Dunsborough Library is expanding their Junior Book Club and is looking for avid readers like you.
If you're an independent reader aged 8-12 and you love books, then our Junior Book Clubis perfect for you.
Junior Book Club-ers meet on the last Monday of the month from 4pm – 5pm at the Dunsborough Library.
They get the chance to read brand new titles before they hit our shelves, write reviews for other library users to read, enjoy book and literacy-related games and activities, and make friends with other avid readers!
It's free to join! Would you like to sign up? Please email your child's full name and age to dunslib@busselton.wa.gov.au.
Happy reading!