Online Catalogue
With the Busselton Libraries Online Catalogue, you can search for books, audiobooks, magazines, DVDs, and a variety of eResources, all freely available to members.
Have you ever searched for something in the catalogue and been overwhelmed by the number of items that appeared?  By using a few extra tools available you can refine your search to find exactly what you are looking for.
Your library catalogue is more than just a place to find books.  You can also use the catalogue to renew items, reserve items for future, and update your details.
You can find some tips on using the catalogue below, or visit the catalogue to start exploring.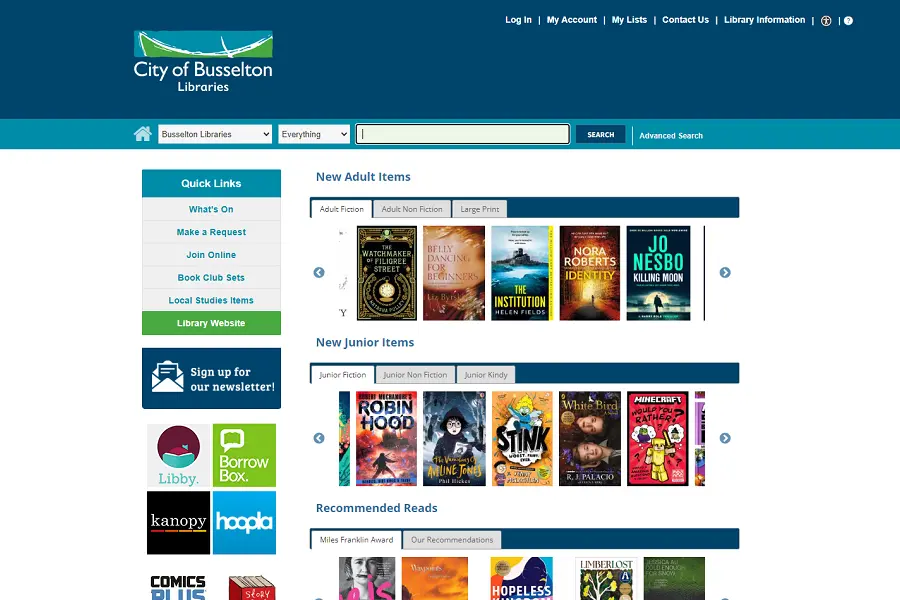 How to Use the Online Catalogue